FDA BANKED
FDA BANKED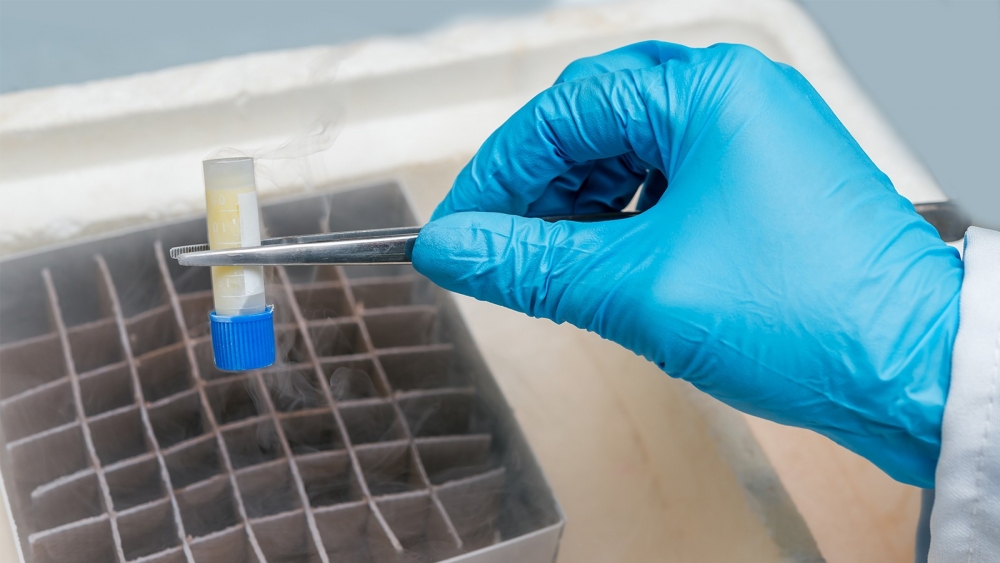 Umbilical Cord Blood Stem Cell
Umbilical Cord Blood Stem Cells are derived from the umbilical cord and the placenta and are donated by mothers of normal healthy live birthed babies. This cord blood contains predominantly Hematopoietic Stem Cells (HSCs) and some MSCs. MSCs are capable of replacing the body's defective "connective tissue matrix," which when healthy is a natural interconnected system of Collagen, Growth Factors, and bioactive molecules that provide the infrastructure, integrity and regeneration of the body's various tissues. These components participate in an elaborate cellular signaling system for repair and regeneration.Umbilical Cord Blood Stem Cell
Umbilical Cord Blood Stem Cells are derived from the umbilical cord and the placenta and are donated by mothers of normal healthy live birthed babies. This cord blood contains predominantly Hematopoietic Stem Cells (HSCs) and some MSCs. MSCs are capable of replacing the body's defective "connective tissue matrix," which when healthy is a natural interconnected system of Collagen, Growth Factors, and bioactive molecules that provide the infrastructure, integrity and regeneration of the body's various tissues. These components participate in an elaborate cellular signaling system for repair and regeneration.
Umbilical Tissue Stem Cell
Flowable Umbilical Cord Tissue is considered by thought leaders in biomedical research to hold the promise of innovation in regenerative medicine. These sources contain extracellular matrix (ECM) structural healing components, Stem Cells (MSCs) and growth factors for the efficient repair and healing of injured or degenerated tissue through the replacement of cells which are identical to the original tissue. The cells in the Wharton's Jelly of the cord contain Adult Stem Cell (MSCs) and have shown the ability in studies to evolve into tissue cells. The ECM contains a high concentration of collagens, providing an effective biomechanical scaffold, containing various growth factors & connective proteins.
Amniotic Fluid Stem Cell
Amnion tissue is micronized into a flowable from Placental products from healthy live birthed babies. Amniotic tissue flowables promote healing with anti-inflammatory properties (Cytokines & Growth Factors, Exosomes, micro-RNA, etc.) which may limit the development of fibrotic scar tissue formation.
CONTACT US TODAY
BOOK AN APPOINTMENT FOR A CONSULTATION
BOOK APPOINTMENT