Asian Double Eyelid
Asian Double Eyelid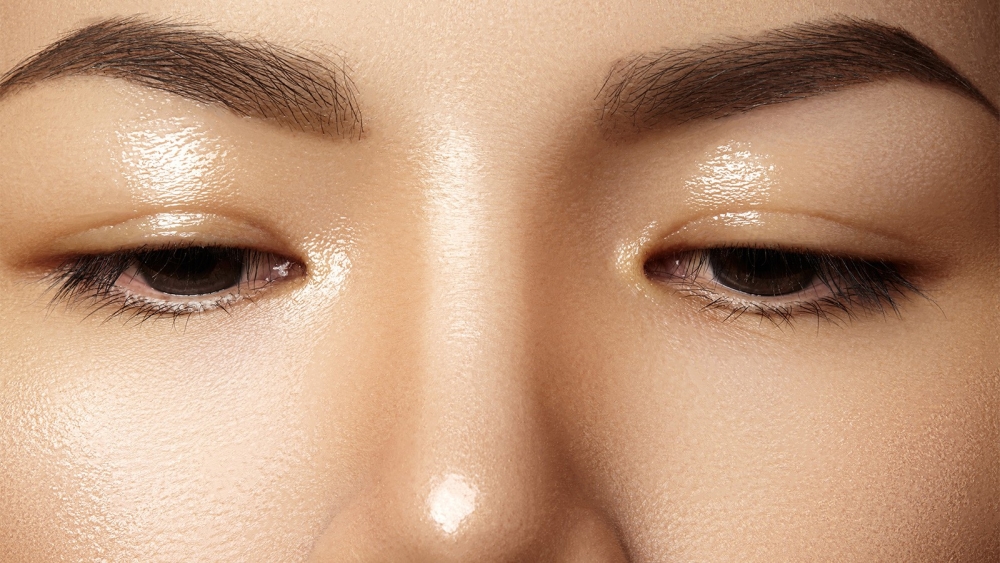 For many men and women of Asian descent, cosmetic surgery is an important choice in their overall vision and appearance. The procedure, known as Asian double eyelid surgery, helps to correct eyelid creases to more closely conform to widely accepted aesthetic norms.
In some cases the eyelid is so heavy that it covers half of the iris which can obstruct vision as well as give the appearance of being tired or not engaged. If you are seeking ethnically sensitive Asian eyelid surgery, our doctor can help you achieve your goals. Harvard trained and double board certified in plastic surgery, he is known for his aesthetic and intricate double eyelid surgery procedures.
Close to half of all Asian people are born with a pronounced eyelid crease, which can vary greatly in height, depth and overall shape. For these people, Asian double eyelid surgery can be a wonderful solution for a more pleasing look and can help avoid field of vision obstructions that can occur in later years, while still maintaining the beautiful Asian eye aesthetic. The treatment is gaining popularity.
"Double-eyelid Surgery" or supratarsal crease creation is a very popular procedure among the Asian population. Asian eyelids are structurally different from Caucasian eyelids in several different ways:
Lack a supratarsal crease (double eyelid)
Thicker and fattier eyelids
Hooding of the eyelid skin in the middle corner of the eye (epicanthal fold)
Each of these anatomical differences vary in their presentation, ranging from a fully "westernized" eye that has a full supratarsal crease and no epicanthal fold, to one that lacks a supratarsal crease, has thick swollen lids, and medial skin hooding.
Some people have supratarsal creases all the time. Some people have creases that are only evident when they're tired. Supratarsal creases also vary in their height from barely being visible to those comparable to Caucasian eyelids.
THE PROCEDURE
Double eyelid surgery is the third most popular cosmetic procedure among Asians in the United States. Properly done, it can have a profound effect on appearance and self confidence while also improving peripheral vision in many people who have experienced restriction in vision due to eyelid issues.
Creating a crease in the upper eyelid can be a simple matter of enhancing an existing though indistinct crease, lengthening and deepening it to frame the eye. In many people this is enough to open the eye creating an open and more engaged appearance. For others creating a crease where none exists is done to achieve the aesthetic and functional goal.
CHOOSING THE RIGHT SURGEON IS THE MOST IMPORTANT DECISION…
Since the eyes are the focal point of the face, it is very important to choose your surgeon carefully. Providing among the best double eyelid surgery that customers could ask for requires exacting surgical skill and a keen eye to the art of facial proportion.
INCISION OR SUTURE TECHNIQUE?
There are two established methods of double eyelid surgery; sutures or incision. Each method has advantages and disadvantages both in outcome and recovery time. Prior to surgery our doctor will discuss both techniques and depending on how much excess skin or fat exists in the eyelid, will make his recommendation.
If sutures are the procedure of choice, the crease will be formed by creating small openings through which stitches are used to attach muscle and tissue forming the crease. For patients who choose the incision technique an incision is made where the eyelid would naturally crease. Excess skin and fat are removed and when the incision is closed, the double eyelid is created. The incision is placed within the crease so that there is no scar visible after healing.
EYELID SURGERYRECOVERY TIME
Recovery time with sutures is less than with the incision technique. Patients can return to work or school a few days after having a suture technique. Those with incisions will need about a week before they might want to reappear at their normal activities.
Outcome for sutured eyelids is very good but may require revision surgery several years into the future. The sutures can move or aging can change the anatomy of the eyelid making the crease less evident. With the incision technique, outcome is excellent and permanent in the vast majority of cases.
Whether the suture or incision technique is used, patients can be confident that they have chosen a world-class specialist for their procedure. Our doctor strives to provide the most refined Asian eyelid surgery available. His meticulous attention to all the details that go into expertly executed eyelid surgery results in the success he has with this delicate surgery.
DOUBLE-EYELID SURGERY
Deciding to undergo this treatment is a highly personal choice. Finding the proper surgeon is crucial in the process. Before you choose your surgeon, ask the following about Asian double eyelid surgery:
What kind of experience do you have with this specific procedure?
Can you show me before and after photos of some of your patients?
What training and credentials do you have for this treatment?
What is your overall philosophy toward your work and this treatment in particular?
What are the risks and benefits of Asian double eyelid surgery?
SCHEDULE A CONSULTATION WITH NEW LIFE SOLUTIONS TO GO OVER THESE QUESTIONS WITH YOU.
Many people want to know about the cost, recovery time, possible side effects and any non-invasive treatment options. Once you are satisfied with the answers, schedule your procedure and carefully follow the surgeon's advice for prep and after-care.
PATIENT CONCERNS ABOUT
ASIAN DOUBLE EYELID SURGERY
Most of the patients we talk to have many questions about the procedure. Some of the most frequently asked questions include:
How different will I look after the surgery?
Is there a preferred crease height to aim for?
Am I too old or too young for the surgery?
How much does the procedure cost?
What kind of recovery time should I expect?
Is there anything else I need to know before I go ahead with the surgery?
The final results will depend quite a bit on how aggressive you choose to be during the surgery. Many times, adding or deepening the crease can result in a dramatic difference in your look. Other patients choose a more moderate creasing, and the results will, naturally, be less dramatic. If you are unsure which is best for you, spend a good deal of time looking at before and after pictures of Asian double eyelid surgery. Ask your doctor for his opinion and be sure to voice your own preferences. By using these photos as a guideline, you and doctor can create the treatment plan that is most effective and will give you the results you wish.
CONTACT US TODAY
BOOK AN APPOINTMENT FOR A CONSULTATION
BOOK APPOINTMENT