Blepharoplasty
Blepharoplasty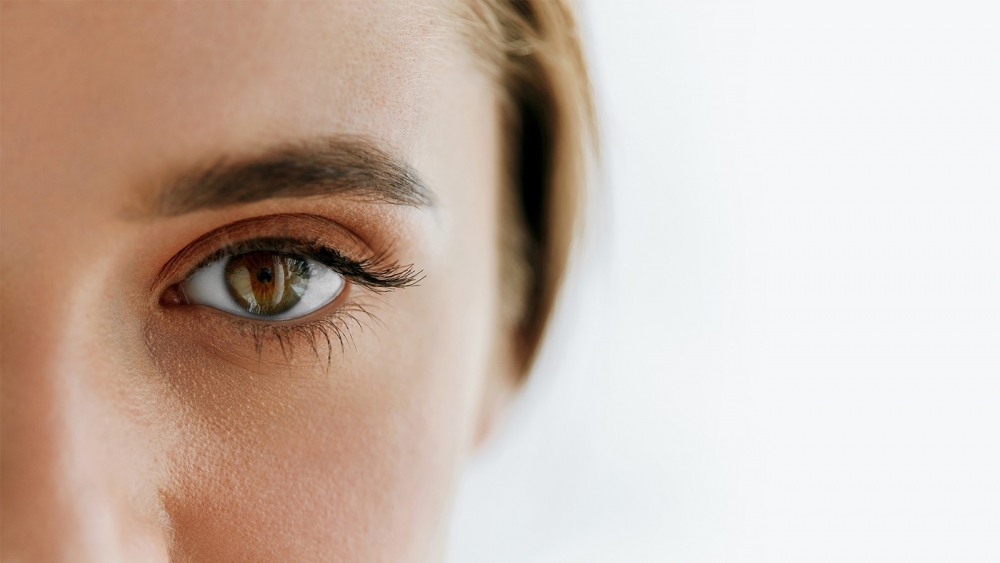 Looking for Eyelid Surgery in Beverly Hills? Choosing a qualified cosmetic surgeon for your eyelid surgery can be a daunting task. With so many seemingly reputable surgeons from whom to choose, how do you know which one will best meet your needs?
WHAT IS BLEPHAROPLASTY?
Blepharoplasty is a surgical procedure that addresses visual field obstructions and the aesthetic appearance of the eye. Depending on your specific condition, blepharoplasty can be performed on your upper eyelid, lower eyelid or both.
The procedure involves removing excess skin and adding or removing fat from the eyelids. When the upper eyelid is addressed, a thin incision is made in your natural eyelid crease. The placement of this incision is vital as it allows any resulting scar to be virtually invisible.
When the lower eyelid is addressed, incisions can be made directly below the lash line or on the inside of the eyelid.
RECOVERY
The recovery time for blepharoplasty is relatively short but after surgery bruising and swelling will be noticeable, this will start to dissipate quickly. Using a cold compress for 48 hours after surgery can greatly reduce the bruising and swelling and well as a light activity such as walking.
Bandages are usually placed over the sites of incision and can be removed within a couple days. Most people may return to normal activities after 7 to 10 days following the procedure. By 2 weeks the bruising and swelling should be completely gone.
IS BLEPHAROPLASTY RIGHT FOR YOU?
As is with any surgery, a consultation with your doctor is needed to insure the correct procedure is done. Our Doctor takes a slightly different approach; he will get to know you and the results that you're looking for. In the one-on-one consultation, you will have all your questions answered and concerns fully addressed. Our Doctor will insure you understand the procedure fully so there are no surprises. Our Doctors are dedicated to delivering the best blepharoplasty Pasadena, CA has available.
BLEPHAROPLASTY CAN TREAT THESE CONDITIONS:
Loose or sagging skin that creates folds or disturbs the natural contour of the upper eyelid, sometimes impairing vision
Excess fatty deposits that appear as puffiness in the eyelids
Bags under the eyes
Excess skin and fine wrinkles of the lower eyelid
Baggy or droopy upper eyelids
Droopy lower eyelids, which may cause white to show below the colored part of the eye (iris)
Excess skin on the lower eyelids
Upper eyelids that are too prominent
BLEPHAROPLASTY COULD BE THE BEST OPTION FOR YOU
Your eyes are an important feature in personal interactions and create an impression. As we age, the eyelids may naturally begin to lose elasticity and begin to droop and sag. Fortunately, eyelid surgery can resolve these signs of aging in the eyes and restore a fresher, more youthful appearance. A correctly-performed eyelid surgery can be life-changing.
EYELID SURGERY: WAKE UP YOUR FACE!
Eyelid surgery gives the face a more awake and rejuvenated appearance. This is accomplished by lifting the upper eyelids and tightening loosened tissue. Surgery can help make your eyes look alert, attentive, and more appealing. When performed with great delicacy and care, an eyelift gives the eyes a more energized look and wakes up the face – but looks natural, rather than pulled.
When the drooping, sagging skin is corrected, your eyes appear engaged, bright, and attentive, and can be far more appealing in appearance. Expression an important aspect of communication and your eyes play a critical role in how young and vital you appear. Time to do something about droopy, saggy eyelids, heavy brows, or another facial flaw? We can help.
EYELID SURGERY: RESTORE A YOUTHFUL APPEARANCE
An eyelift corrects problems around the eye such as:
Wrinkles under and around the eyes
Excess fat
Droopy tissue
Bags under the eyes
Dark circles
Bulging and puffiness
Surgery removes excess skin, tightens loose tissue, and redistributes fat. Dark circles and bags are treated for a fresher appearance. A correctly-performed eyelid surgery will look fresh and natural, not pulled. Tightening the tissue around the eyes can take years off your appearance – but it must be performed right. Our Doctor is known for creating exceptionally natural-looking results and can be trusted to employ the most advanced surgical procedures.
BLEPHAROPLASTY TO RESOLVE LIMITED VISION
Upper eyelid surgery reduces excess eyelid skin affecting vision – a critical surgery for many patients, often covered by health insurance. As we age, it gets harder for the upper eyelids to support excess fat and muscle. The surrounding muscles and ligaments weaken. The eyelids gradually begin to droop, limiting vision. Upper eyelid surgery will make you look younger, while improving vision.
Blepharoplasty also resolves issues such as puffiness and swelling in the lower eyelids. Bags under the eyes are often a genetic feature – if your parent had them, you are likely to develop bags or dark circles, even at a younger age. Thankfully, modern aesthetic technology can improve this condition, and leave you looking fresh, youthful, and rejuvenated, free from unsightly undereye bags. The result is a vibrant and revitalized look.
SCHEDULE A CONSULTATION
If you feel blepharoplasty is an option for you, your next step is a private consultation with one of our doctors. In the interest of providing among the best blepharoplasty Los Angeles has to offer, our doctor will discuss your condition and inform you of all your options, answer any questions and address any concerns.
CONTACT US TODAY
BOOK AN APPOINTMENT FOR A CONSULTATION
BOOK APPOINTMENT