Calf Reduction
Calf Reduction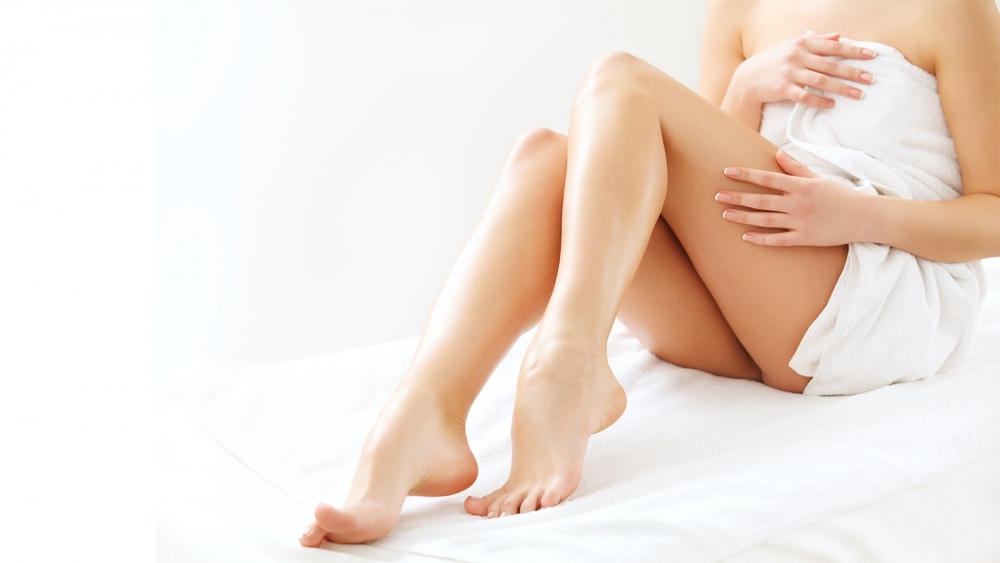 Calf reduction surgery is a highly popular procedure that can dramatically improve the size and shape of calves. While many cosmetic contouring procedures focus on the elimination of fatty tissue, calf reduction surgery addresses bulky calf muscles that contribute to a short, stout appearance. With rapid results and a minimal recovery process, it is the perfect option for those seeking thin, shapely calves that look proportionate to the rest of their body.
BOTOX Calf Reduction
BOTOX is most commonly known for its use as a facial wrinkle reducer. Our doctors uses BOTOX to reduce bulk and muscle definition in the calves, sculpting and defining them into a desirable, slender form. BOTOX works by temporarily reducing muscle function in the area where it is applied. When used in the calf, it causes the muscles to shrink through lack of use, producing a smooth, slender contour.
Radiofrequency Calf Reduction
This minimally invasive procedure can be performed under local or general anesthesia. Our doctor use radiofrequency to shrink the calf muscles while eliminating nerve function in the calf. Without nerve function, the calf muscle will shrink and thin out evenly. With a recovery period of only 1-2 days and a record of great results, this one of the most popular calf reduction procedures.
Selective Neurectomy
When muscles are not used, they atrophy, meaning they shrink and waste away because they are not being stimulated. When it comes to calf reduction, our doctors can use this to their advantage. Selective neurectomy is a popular form of calf reduction that uses controlled atrophy to bring calf size down, giving it a slender and smooth appearance.
Partial Muscle Removal
For patients who desire a more dramatic and immediate result, partial muscle removal is a direct method to shape the calf into the contours you want. Through a small incision, our doctors can actually remove part of the calf muscle while retaining the overall function of the calf. The results that are seen at once, and the recovery period is mild, lasting only 3-7 days.
CONTACT US TODAY
BOOK AN APPOINTMENT FOR A CONSULTATION
BOOK APPOINTMENT