Lower Eyelid Surgery
Lower Eyelid Surgery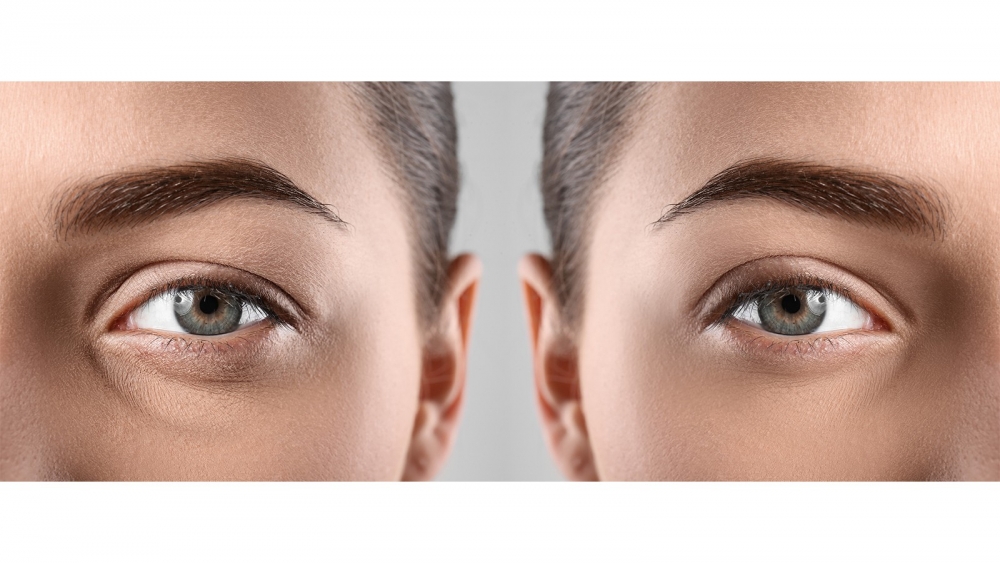 Many men and women experience bags under the eyes, puffy lower eyelids and lower eyelids that droop. These conditions cause you to look older, tired or just worn down. Our board-certified plastic surgeon can drastically improve these conditions using cutting edge techniques.
Your face has a natural symmetry unique to you, if one part is changed without special attention to how it aligns with your natural symmetry; a poor, unnatural look is the result. Our doctor has gained a skilled aesthetic eye from his years of interest and appreciation for Chinese painting, where balance and harmony are an integral part of the process. He brings this balance and harmony to every patient on every procedure to rave results.
IS LOWER EYELID SURGERYAN OPTION FOR ME?
The most common reasons people seek treatment of their lower eyelids are:
Puffy lower eyelids
Excess wrinkles on the lower eyelids
Dark circles under the eyes
Drooping of the lower eyelids
These conditions can happen at any age and be the result of genetics, heredity or injury and in the majority of cases can be treated easily.
If you have any of these conditions, you may be a candidate for lower eyelid surgery. Please contact our office today for a consultation with our doctor. As with any non-optimum condition, the sooner it is addressed the easier it is to treat with fantastic results.
LOWER EYELID SURGERY
The exact surgical procedures to treat lower eyelids vary, depending on the condition of the patient, what is being addressed and the desired outcome. Some patients require removal of fat tissue while some need the lower eyelid skin to be tightened and others may require both. Our doctor has a background in microsurgery and uses the latest techniques. No matter what is required to achieve the outcome you want, our doctor has the tools and skill to accomplish it with virtually unnoticeable scarring. His entire purpose is to give you the youthful look you want without a trace of him having done anything. This is why he delivers among the best lower eyelid surgery in Los Angeles.
RECOVERY
Lower eyelid surgery is done on an outpatient bases, there is no overnight stay required, so you'll go home the same day. After the procedure it is common to experience discomfort or a little amount of pain. It is not a very invasive procedure so the healing process is relatively mild. You may also experience slightly blurred vision that usually disappears within 24 hours.
As with all reconstructive surgical procedures there will also be bruising and swelling, this may last little over a week and most patients return to work after 1 week.
SCHEDULE A CONSULTATION
There are many options to treat lower eyelid conditions and you should be informed of all of them. During your one-on-one consultation with our doctor, you will be fully informed of all your options and any questions answered. You will work with your doctor to design the correct procedure for the outcome you desire. Call our office today to discover why our patients say our doctor delivers among the best lower eyelid surgery Los Angeles and Pasadena available.
CONTACT US TODAY
BOOK AN APPOINTMENT FOR A CONSULTATION
BOOK APPOINTMENT